NFC SCANNER FOR LED LIGHTING
Thanks to NFC technology it is possible to optimize the installation, maintenance and programming operations of the LED drivers.
NFC Scanner allows you to perform these tasks in case:
your smartphone does not have an NFC antenna
your smartphone has a low-quality NFC antenna
the driver is difficult to reach with your smartphone
NFC Scanner can be easily connected to the smartphone via Bluetooth Low Energy (BLE).
HOW TO USE THE NFC SCANNER?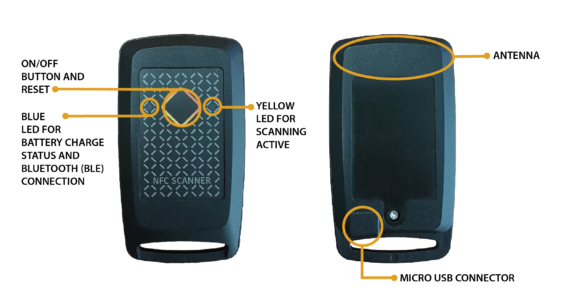 Follow these steps:
Switch on the NFC Scanner by press and hold the finger on the button until you hear a beep.
Make sure the battery of the NFC Scanner is charged sufficiently. If the blue LED is blinking once per second, you need to charge it.
Position the NFC Scanner antenna correctly respect to the NFC area of the LED driver for an optimal connection (DOWNLOAD THE USER GUIDE)OSRAM_NFC_Scanner_User_Guide_ENSignify_NFC_Scanner_User_Guide_ENTRIDONIC_NFC_Scanner_User_Guide_EN
To start the reading or writing data to or from the LED driver you do not need to push the button, just follow the App instruction and wait the flashing of the yellow LED
PACK CONTENTS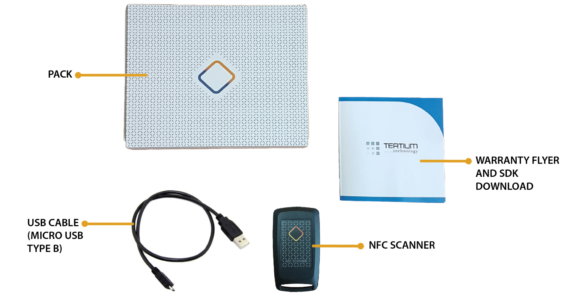 The basic pack includes:
NFC Scanner;
USB cable (Micro USB Type B);
Warranty flyer and SDK download.
ACCESSORIES
In addition to the basic package, are available: